In simpler times, advertising can be easily done just by setting up a poster at a spot where it will attract the most attention. As technology continues to evolve, it introduces many media platforms that help companies to advertise their products more effectively; newspapers, radio, flyers and many more. Today, advertising has become more complex than before as it involves more than just simply setting up a giant poster on a highway or a crowded space.
The Rise Of SEO
In the past two decades, we have seen the rapid development of technology more than we have seen in the last century. Smartphones have become one of the most essential necessities in our society that it can mimic and perform as much as a computer, albeit with a few restrictions. From calling and texting to writing documents and watching Youtube videos, smartphones have displayed an endless potential and most importantly, these functions can be done for free, especially calling and texting. Thanks to social media and messaging apps, smartphone users no longer have to pay to call and message their family and friends as they can communicate and socialize through these apps. And the best of all, these apps can also be downloaded for free on iOS and Android devices. 
Because of that, traditional media has died down in terms of viability due to how easily netizens can have access to their services, especially when they have access to cheaper alternatives. However, this provides a great opportunity for business companies to adapt and overcome their issues by providing their products and services digitally. This would later become a trend for companies today as they will focus on opening accounts throughout various platforms on the internet such as Twitter, Facebook, and Instagram to attract as many people as possible to their services and products. Consequently, this would spawn many companies that would share similar businesses, which makes the internet a competitive spot for business companies to compete against each other.
In order to make themselves stand out more than their competitors, there are various ways to attract more of their target audience. Search engine optimization, or SEO, is one of the most important services for every company as it will significantly boost their brand's awareness. As the internet has a more prominent role today than the last two decades, many netizens are constantly searching for many things. They could type specific or obscure sentences that would give them the results that they desire. These specific or obscure words are keywords that are used by companies to analyze how often these keywords or its variance are used on a daily basis. Therefore, it is important for companies to do SEO in Malaysia as it can influence how their brands will appear in users' social media feeds.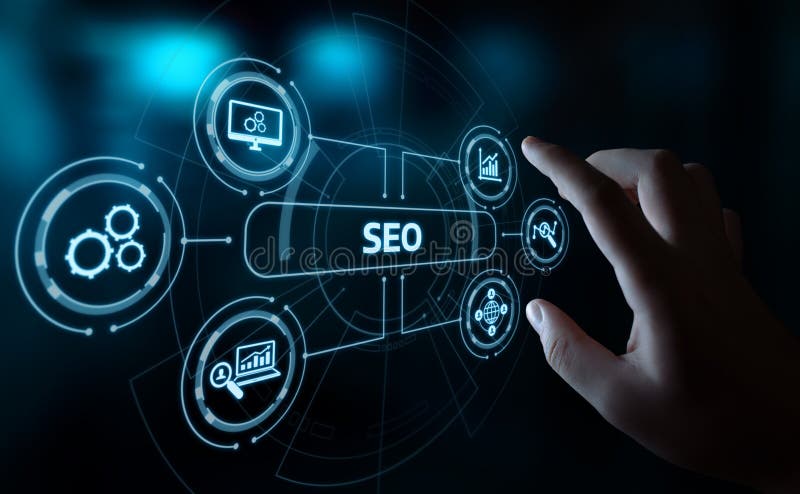 So, why does every company today would require SEO? Here are some advantages of using SEO:
1. Gaining More Attention Based on Trends
By researching what is currently popular on the internet, you can discover the most common keywords or its variants to attract as many people as possible. You can also compete against even bigger competitions for a slot at the first page of a search result.
2. Appearing Almost Everywhere
As your target audience searches for a specific set of keywords, any products and services related to their recent search will appear in all of their social media platforms. Because of that, your products and services can appear in your target audience's feed as well. SEO would help even smaller and unknown businesses to stand a chance at attracting their target audience.
3. Fixing Mistakes in Your Content
It can be easy to generate content depending on who your target audience is, but there are more than just writing and inserting images. There are many things that you need to consider whenever you are editing your content as it can influence how Google will detect and display your content. Thanks to SEO, it will guide companies to generate content by providing guidelines and detecting what they are missing before it is posted.
Despite all of that, there are a few downsides of investing into SEO:
4. You Won't Necessarily Placed in the Front Pages
Although you might have done all of the procedures properly, there is no guarantee that you will pop up at the front of a result page on a Google search as there are many more factors that influence your brand to appear in the first page.
5. Results Are Not Immediate
Obviously, it can take a while to expect any kind of results once you have posted your first content. Depending on what kind of content you are focusing on, you will be competing with others who are more experienced and popular than your company. Therefore, it is advisable to generate as much content as possible to receive optimal results.
6. Having a Niche Content Can be a Heavy Investment
If you are creating content that is popular among similar businesses, then you might have to start investing a lot of money if you want to be noticed by your target audience. You might even end up hiring the assistance of external agencies to help you generate content that will help you achieve the most optimal result.
7. No One Knows How SEO Works
No matter how much experience you have, you will never truly understand how Google's algorithm works. Depending on your luck, the algorithm could pick up and help you attract more traffic while it can also completely ignore you and prevent your content from appearing.
Overall, SEO can help companies to make their content more noticeable by the general public and their target audience to raise the awareness of their products and services. If you are not familiar with how SEO works, then you can hire a digital marketing agency as they are more familiar with SEO in addition to their other services such as branding, retargeting, and web design to help you develop your business even more.